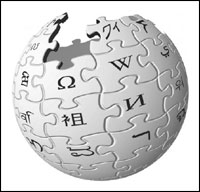 After more than a year I've started to cotribute to
Czech Wikipeida
again.
I can't suffer an egregious absence of
information about Boris Akunin on Czech Wikipedia
anymore. Because the
Akunin theme is well-written on English Wikipedia
I've decided to tranlslate it to Czech and also to take it as the other kind of my English learning.
My first article is about
Nicholas Fandorin
[the grandson of more known
Erast Petrovich Fandorin
] and I hope it is not the last one.